Sip n' Cycle Coffee Tour of Finca De La Gente
Spend time with small local coffee farmers and enjoy a home-cooked meal in the home of your host coffee farmer
Sample various blends of some of the best coffee Guatemala has to offer
Explore the Antigua valley while learning about how coffee is planted, harvested, and produced, from picking to packaging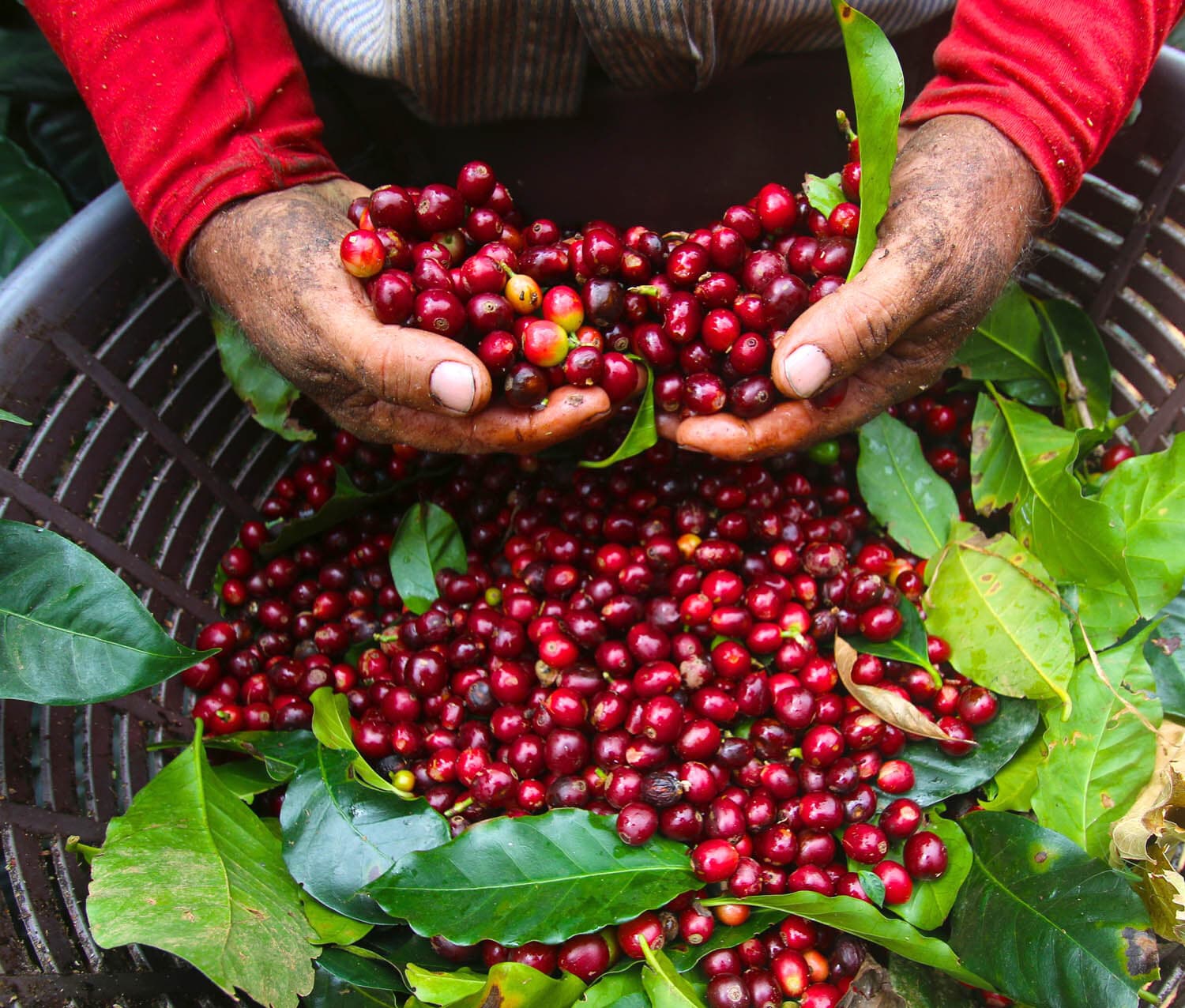 Overview
This is a beginner to intermediate mountain bike ride with a tour of a local coffee farming co-op.
Our ride out to the coffee co-op of De la Gente is the flip side to seeing the large-scale production farm on the Azotea Sip n' Cycle tour. This ride will take us to a community on the flank of Volcán de Agua where local farmers work together as a co-op to grow, pick and process their own coffee for export. De La Gente works with the local farmers' co-op to help them brand their coffee and reach markets in North America and Europe. We will take a private tour with one of the co-op farmers to their field and then go to their house to see how they toast the coffee on a small batch at a time level. Finally, we will have lunch with the family before heading back to Antigua.
This trip is more expensive than the ride out to commercial coffee farms, but a portion of your trip price goes straight to the farmer/co-op for the tour there.
Details
$91 - $134 per person, depending on group size
Mountain bike
helmet
water bottle
Lunch included
Our routes are subject to change depending on local conditions/restrictions and our guides discretion based on each group's skills
What to Expect
Sip n' Cycle tours begin and end at the Old Town Outfitters shop in Antigua. Tours begin at 9:00 AM and end at 2:00 PM.
What Our Travelers Are Saying…
Friendly and intimate tour with a cooperative coffee farmer. While I figured that biking out to a tour of the local De La Gente coffee cooperative would be cool- I had no idea how fantastic the tour experience would be. We shared lunch, graciously served in his home, with the coffee farmer. Then he gathered up his school aged son and we walked up to and through his land as he passionately shared every detail of seedlings. planting, creating the perfect microenvironment and sustainability for his coffee trees and thus beans. Upon return, to his home Angel shared the process of drying , roasting and grinding the coffee in the 'old' way for small batches for his family. We roasted the beans together on his wood stoked stove and ground them with the heavy stone grinding stone along with his much more skilled at it wife before sharing an exquisite cuppa coffee with them.
— Megan H. from Golden, CO - TripAdvisor