Western Highlands Mayan trail
3 full days of hiking across the remote regions connecting Lake Atitlan and Quetzaltenango
Hike the remote ridge of the 7 crosses that separates the Atitlan basin from Xela
Visit the volcanic thermal hot springs of Fuentes Georginas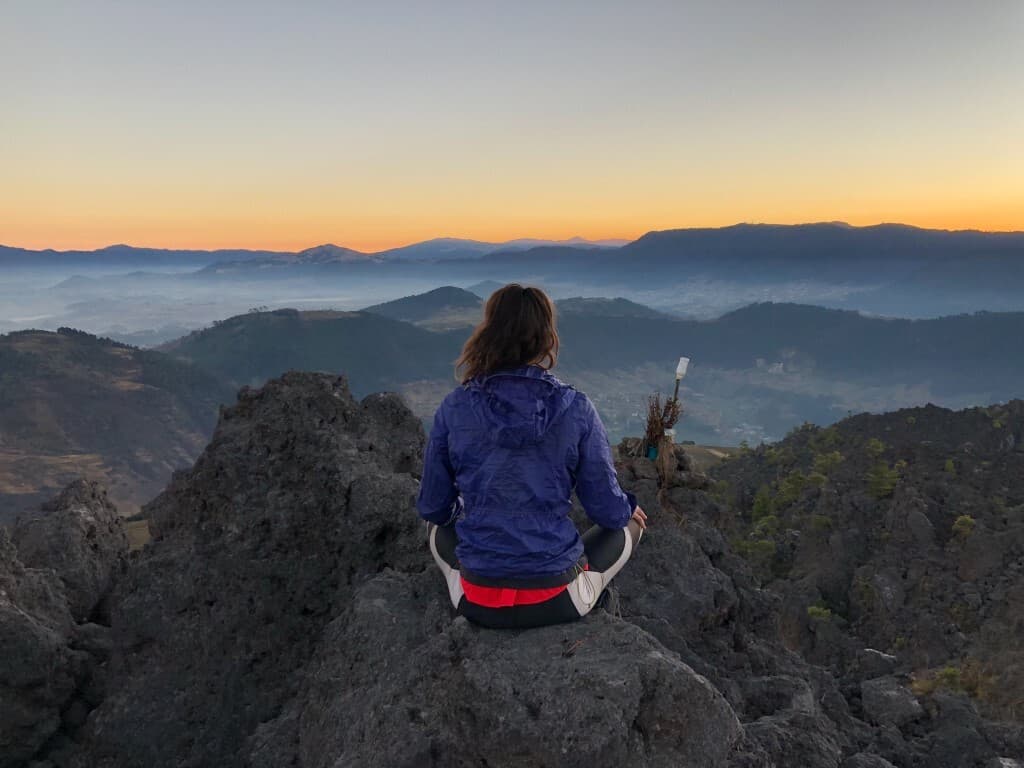 Overview
This is Guatemalan trekking at its best. The Mayan Highlands Trail is a 3 day trek following the ancient Mayan trade routes that once connected the Mayan civilizations of Lake Atitlan to those of Quetzaltenango. Much of this walk traverses above 3000 meters, providing phenomenal views of 15 different Guatemalan volcanoes. We will watch the sunset over Lake Atitlan, look out to the volcanoes on the Mexican Border, and enjoy our culturally rich hike from start to finish.


Details
The Western Highlands Mayan offers unparalleled community-based tourism experiences full of nature, adventure, and local culture.
$249 - $510 per person, depending on group size
Round trip transportation from Old Town Outfitters office in Antigua
All food and lodging
Entrance fees to hot springs
Hiking boots or trekking shoes (no sandals)
Daypack with rain cover
One warm layer and/or windbreaker
Rain jacket (May thru October)
Personal Toiletries and/or medications
Camera, Hat, Sunglasses & Sunscreen
Two liters of water (minimum)
Flashlight
TIP for great service from your Old Town Guide!
What to Expect
DAY 1: Utatlan to Xebaj
Our group leaves from the Old Town Outfitters Shop at 5:00am, where you can fill up your water bottles and purchase any additional gear you might need. Our early morning departure takes us out to our starting-point, located off the Pan-American Highway above Lake Atitlan. Our group will enjoy a light breakfast en route, and after arriving at the trail head we'll pack our gear and head out for a 3- day trek retracing centuries-old Mayan trade routes. We will hike through deep ravines and river canyons, past Mayan ceremonial sites, and up through remote Mayan communities of the Western Highlands. The group will take a brief rest and enjoy a freshly prepared picnic lunch around mid-day. We will finish the day at a quiet campsite nestled out on a narrow ridge in the abandoned village of Xeabaj. Xeabaj, translating to 'under the rock', will provide us with stellar views of the surrounding mountains and valleys in every direction. Guides will prepare a fresh camp dinner under the stars as a perfect finale to a hard days walk.
DAY 2: Xebaj to 7 Crosses
Breakfast and coffee are served to the group at sun up, after which we break down camp and set off for the day's objective - the "Siete Cruces" (Seven Crosses) trail. These seven crosses traverse the top of the spectacular ridgeline leading out to "Pico Zunil". Our hike starts with a tough climb up to a fertile shelf at about 2700m, where the landscape is surreal, highlighted by incredible views and lush flora. We'll take a break at the top of the climb to catch our breath and refuel at our lunch-spot. Afterwards, we start a gentle climb up to our trail on the ridge positioned at 3000m. This ridge offers up some of Guatemala's most impressive views of the "Ring of Fire" - 15 volcanoes stretching from the Salvadoran border
all the way across to Mexico. Our group camps tonight on the ridge overlooking the Almolonga Valley on one side, and the other, overlooking the volcanoes surrounding Guatemala's 2nd largest city – Quetzaltenango (Xela).
DAY 3: 7 Crosses to Fuentes Georginas
Another sunrise breakfast and coffee prepares us for our last push across the ridge, summiting Pico Zunil after a 1½-hour hike. Our group will then move down the long and winding 1800-meter descent through thick tropical cloud forest, to the amazing therapeutic thermal waters of Fuentes Georginas. Here we drop our packs, don our swim trunks, and
soak our tired legs in the thermal pools while enjoying an ice cold drink and delicious lunch. After our soak, we'll jump into our private transport and head back to Antigua, arriving just around sunset.
Trail Map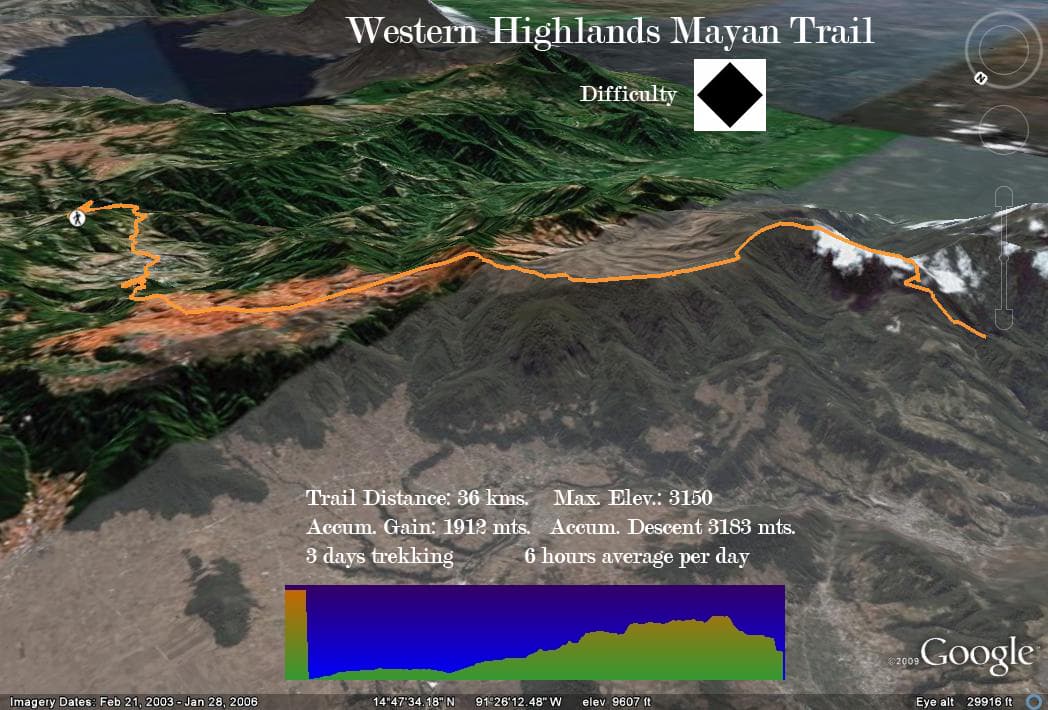 What Our Travelers Are Saying…
Amazing Hike Between Lake Atitlan and Xela
We went on the Western Highlands Maya Trail hike starting at Lake Atitlan and ending at hot springs in Xela. It's an absolutely amazing hike through some of the most beautiful landscapes of Guatemala. The trip was fully serviced and our guide provided us with delicious meals and snacks throughout our trip. The logistics were super smooth and everything worked out perfectly! Thanks again Old Town for everything and I definitely recommend this trip to anyone visiting Guatemala!!
— Matt C. - TripAdvisor