Valley Ride Bike Tour of the Lost Cities of Almolonga
Visit Lorenzo's experimental macadamia farm at Valhalla – a sustainable agriculture project
See Spanish colonial ruins one earthquake away from extinction
Explore the villages of Santiago Zamora and San Antonio Aguas Calientes, famous for their textiles and weavings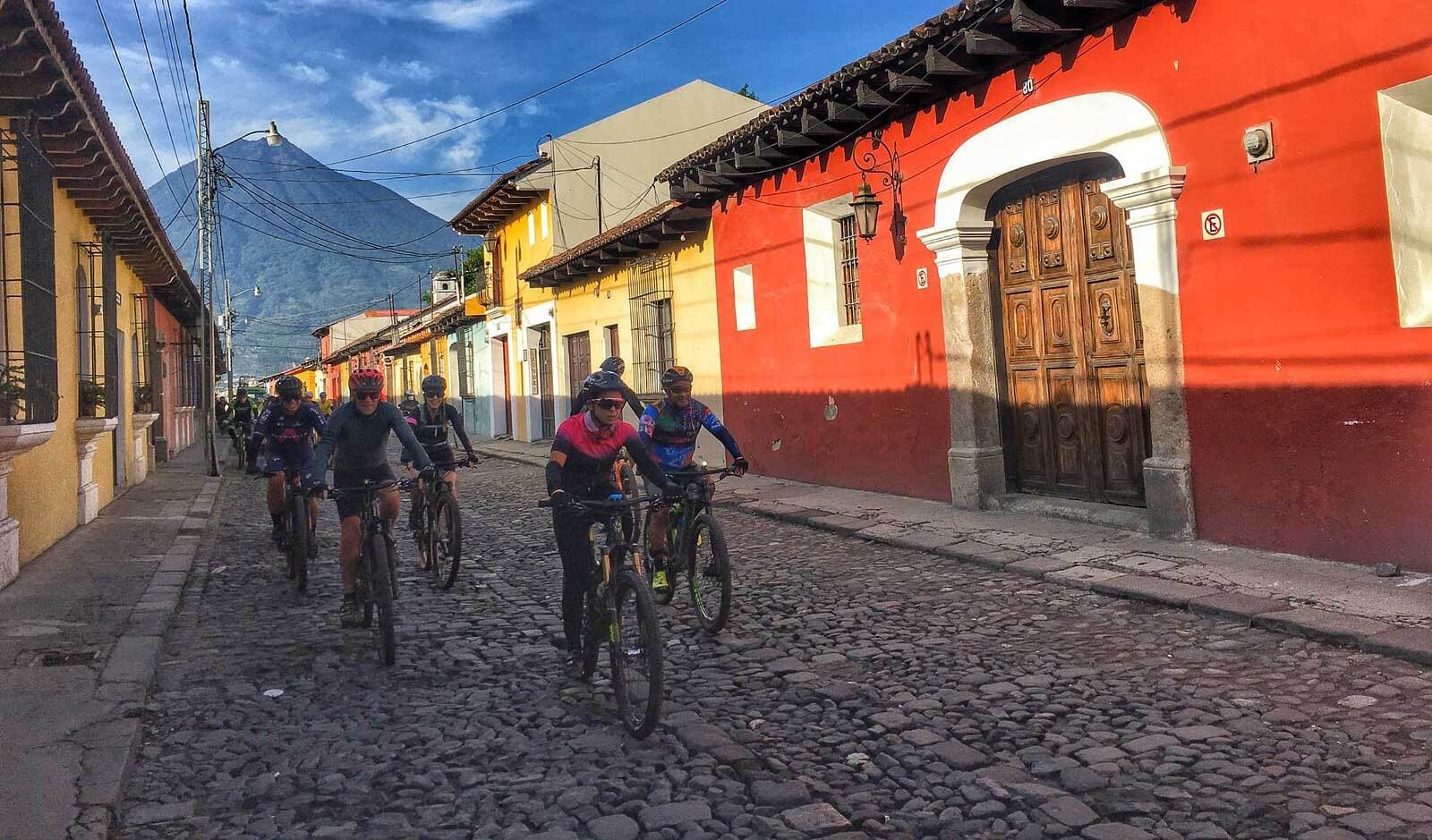 Book Tour Now
Overview
Escape Antigua for the day and tour the countryside by mountain bike. This bike tour is named for the Almolonga Valley - just west of Antigua - which was home to the 2nd Capital of Guatemala - Ciudad Vieja. The old city met a fateful doom in 1541 as a result of a terrible mudslide released from the crater of Agua Volcano. The city disappeared in the valley between Agua, Fuego and Acatenango volcanoes; however, the exact site of the old city is still the source of much debate...
Details
Kona Mountain Bike with Shimano Components
Bicycle helmet
1L Old Town Outfitter's bike-mounted water bottle (yours to keep!)
All entrance fees to visited areas and facilities
TIP for great service from your Old Town guide!
Our routes are subject to change depending on local conditions/restrictions and our guides discretion based on each group's skills
What to Expect
Valley Ride Bike Tours run for four hours from 9:00 am to 1:00 pm or 2:00 pm to 6:00 pm. Tours leave from the Old Town Outfitters shop in Antigua.
Trail Map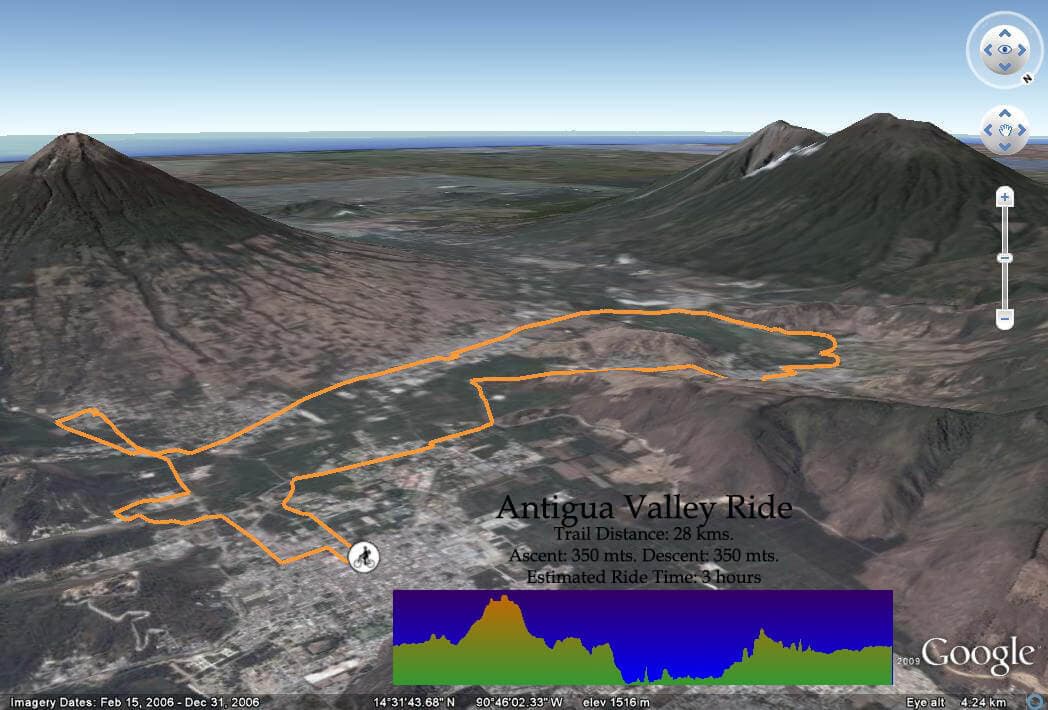 What Our Travelers Are Saying…
Incredible experience. We took the hidden villages valley mountain bike ride with guide Michael. 30km ride around villages outside Antigua which we would never had made it to otherwise. Michael was local friendly knowledgeable and the ride itself interesting beautiful and just challenging enough to make us feel we earned our lunch and cervezas.
— Michael C. from Dublin, Ireland - TripAdvisor
Book Your Adventure
Choose your dates below, or join and existing trip and save with tiered pricing!
We work with a tiered pricing system, which means that the individual price per person depends on the total number of paying customers (or PAX) in the respective group. This allows us to operate without fixed departure days and required minimums. Joining existing trips is usually the best option for solo travelers, as this way we can offer a lower trip price from the start. You can see all our trips on the calendar of confirmed departures. You can keep track of the calendar to see if and which tours we still get going for your preferred trip dates. If you prioritize not making a commitment ahead of time and prefer to book on short notice, this would be the way to go.

That being said, you can of course start a new group yourself for your preferred trip date in order to get the ball rolling and hopefully have other people join over the coming weeks. If you prioritize securing the date and ensuring guide availability, choose this option. We usually charge a deposit of the respective 2-person trip price to get started. If more people join the group, the trip price will come down accordingly. Any resulting price difference we will of course refund you. In case nobody else joins, you would however have to be prepared to pay the full corresponding 1-person price in order for your trip to still go forward.
Select a date to view pricing.
Selected Date:
-
# of People
(1)
Price per Person: $
0
Total Price: $
0