2-Day Earthwalk Hiking Tour
Incredible views of the Antigua valley and its three towering volcanoes
Swing from a tree over the edge of the steep mountainside
Traverses the ridge to a tiny pueblo hidden away on the mountainside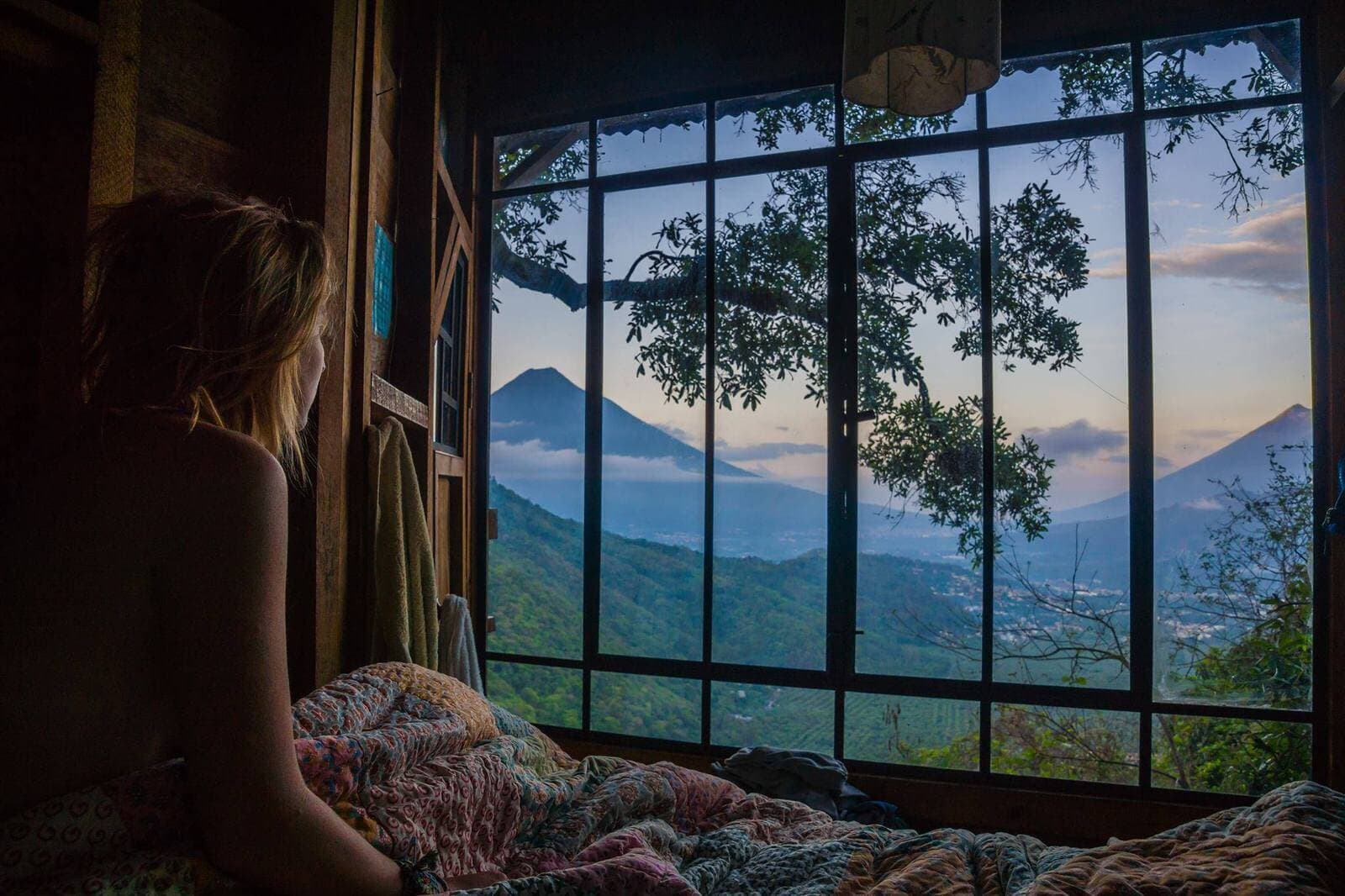 Overview
The Earthwalk is a moderate two-day hike that takes you out of the Antigua Valley, around the ridgeline, and into a quaint little hostel to stay the night. In the morning, a refreshing two-hour hike will bring you right back onto the cobblestone streets of Antigua.
Details
$105 - $165 per person, depending on group size
Round trip transportation from Old Town Outfitters office in Antigua
Freshly prepared picnic lunch
Full tour by a local, bilingual guide with certified 1st-Aid training
1 night accommodation at cabana or tree house
Dinner and breakfast at hostel
Hiking boots or trekking shoes (no sandals)
Daypack with rain cover
One warm layer and/or windbreaker
Rain jacket (May thru October)
Camera, hat, sunglasses & sunscreen
Two liters of water (minimum)
TIP for great service from your Old Town guide!
What to Expect
Day 1:
Our group leaves from the Old Town Outfitters Shop at 10:00 am, where you can fill up your water bottles and purchase any additional gear you might need. From here we take a quick ride out to the trailhead opposite a working coffee Finca near Jocotenango. The first day of moderate hiking begins with a steep climb that takes you out of the Antigua Valley to the top of a nearby ridge. The trail traverses the ridge to a tiny pueblo hidden away on the mountainside.
About halfway there, we will prepare and serve a picnic lunch on the trail. The views back towards the Antigua valley and its three towering volcanoes are magnificent. The entire sweep of the valley, from the peak of Volcan Agua to the Acatenango-Fuego complex, frames the vista. Just before the center of the village, we will drop in through the back door to the hostel – a quaint mountainside hotel and working avocado orchard.
After the hike, there will be plenty of time to take a hot, relaxing shower, enjoy the scenery or swing from a tree over the edge of the steep mountainside. Dinner is served at 6:30 pm and afterward, you can enjoy the movie room and game room, or retire to your cabana.
Day 2:
After a hearty breakfast, we will pack our bags and begin the hike up and out through town, and then down the ridge back into Antigua. The return trip is primarily a descent, and usually only takes a couple of hours, bringing us right into Antigua around lunchtime.