Pillars of Heaven Ride
Multiple downhill routes depending on how much you want to sweat
Ride through beautiful old-growth forest protected by an enormous farm
Sweetest flow of any trail around, guaranteed to leave you with an ear-to-ear grin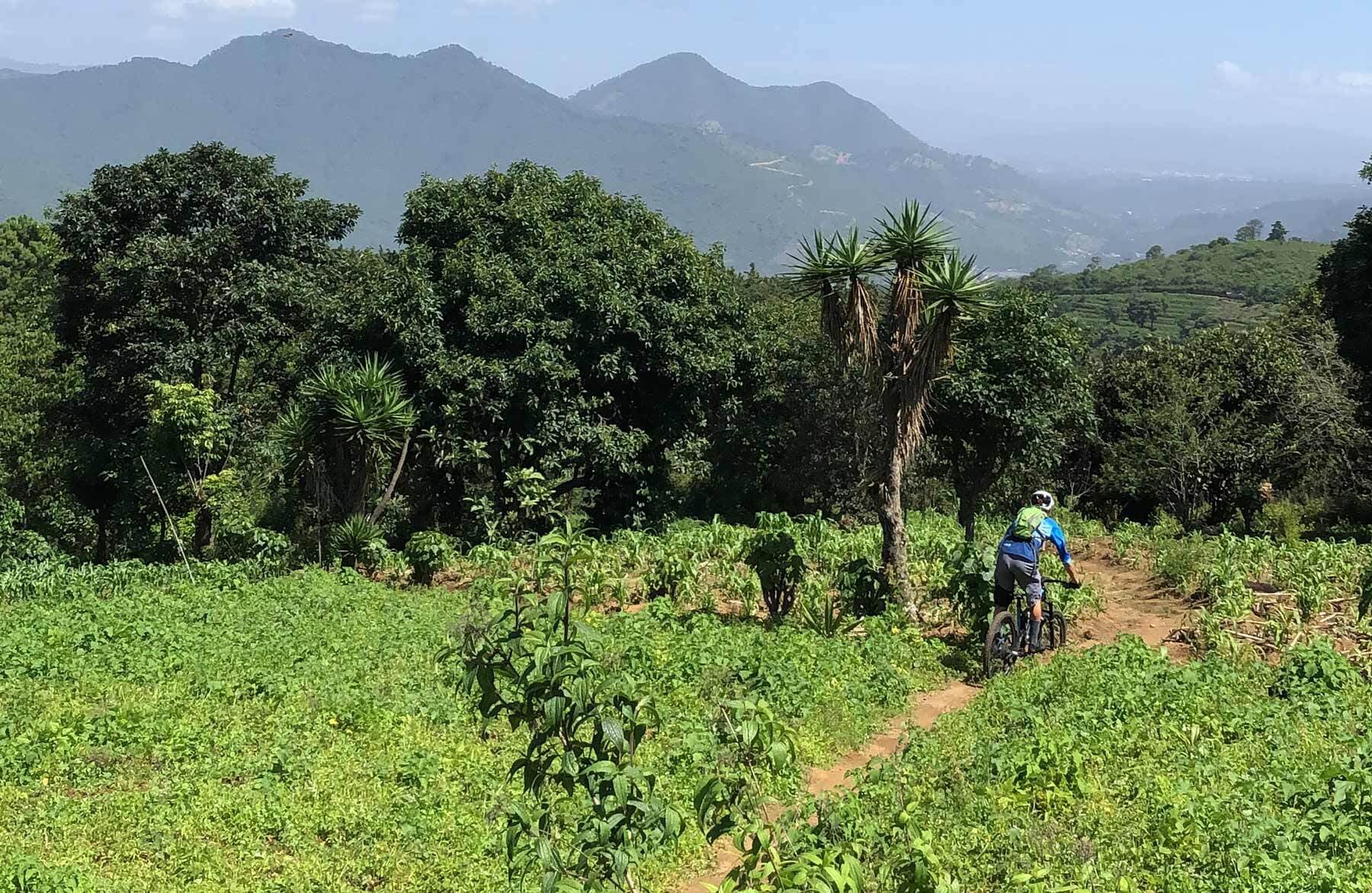 Book Tour Now
Overview
This is one of our favorite shop rides that heads to the eastern mountains above the Antigua Valley. It's not an all-day epic, but worth its weight in gold. There are different ways to ride down and, depending on how hard you want to bike, we will suggest a route. The default ride grinds out of the Antigua valley either on a dirt road (easier) or farm jeep tracks (harder) up through a beautiful old-growth forest protected by an enormous farm. The trail down has some of the sweetest flow of any around, guaranteed to leave you with an ear-to-ear grin.
Details
$54 - $80 per person, depending on group size
Full-suspension mountain bike
Helmet
Water bottle for you to keep
What to Expect
The trip starts at either 8:00 AM or 1:00 PM and departs from our headquarters in Antigua.

Elevation Map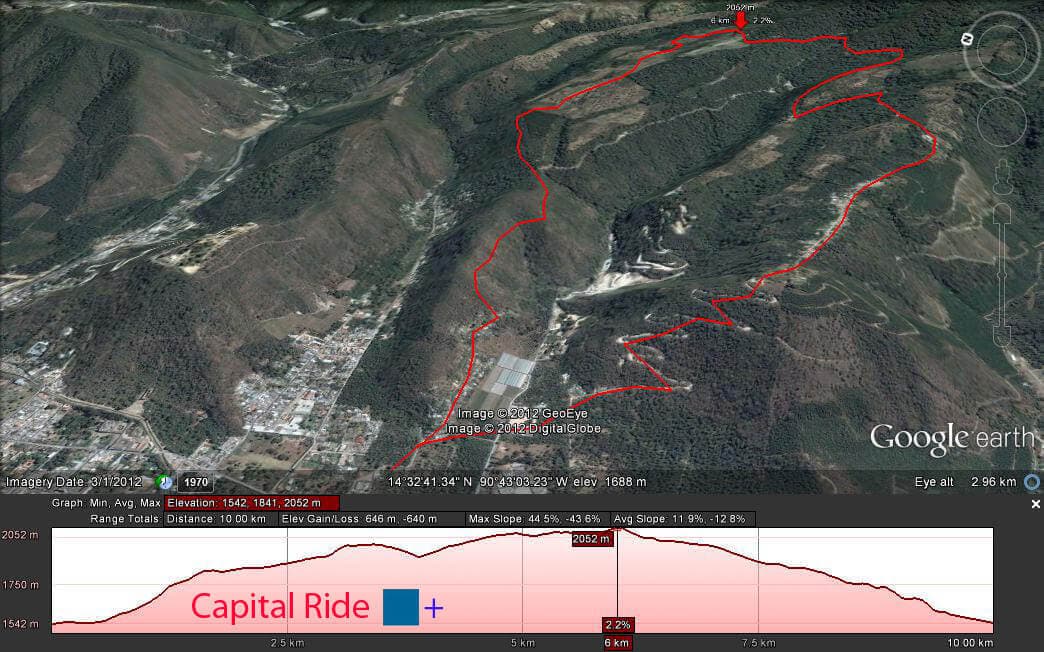 What Our Travelers Are Saying…
This is my second experience with OTO, and it won't be my last. The communication prior to arriving in Guatemala was excellent (and very important, when traveling all that way from the US). Each of my cycling guides has been superb: friendly, knowledgeable, patient, and very personable...and perhaps it goes without saying, quite skillful on the bike!

I absolutely rate this business as excellent. If you are looking for an athletic adventure in Antigua, you will NOT be disappointed!
— Bob H. from Peoria, IL - TripAdvisor
Book Your Adventure
Choose your dates below, or join and existing trip and save with tiered pricing!
We work with a tiered pricing system, which means that the individual price per person depends on the total number of paying customers (or PAX) in the respective group. This allows us to operate without fixed departure days and required minimums. Joining existing trips is usually the best option for solo travelers, as this way we can offer a lower trip price from the start. You can see all our trips on the calendar of confirmed departures. You can keep track of the calendar to see if and which tours we still get going for your preferred trip dates. If you prioritize not making a commitment ahead of time and prefer to book on short notice, this would be the way to go.

That being said, you can of course start a new group yourself for your preferred trip date in order to get the ball rolling and hopefully have other people join over the coming weeks. If you prioritize securing the date and ensuring guide availability, choose this option. We usually charge a deposit of the respective 2-person trip price to get started. If more people join the group, the trip price will come down accordingly. Any resulting price difference we will of course refund you. In case nobody else joins, you would however have to be prepared to pay the full corresponding 1-person price in order for your trip to still go forward.
Select a date to view pricing.
Selected Date:
-
# of People
(1)
Price per Person: $
0
Total Price: $
0