Pacaya Volcano Day Hike
Extraordinary and accessible volcano hike that is great for beginners, families, and groups
Sunset tours available
Roast marshmallows over geothermal hot spots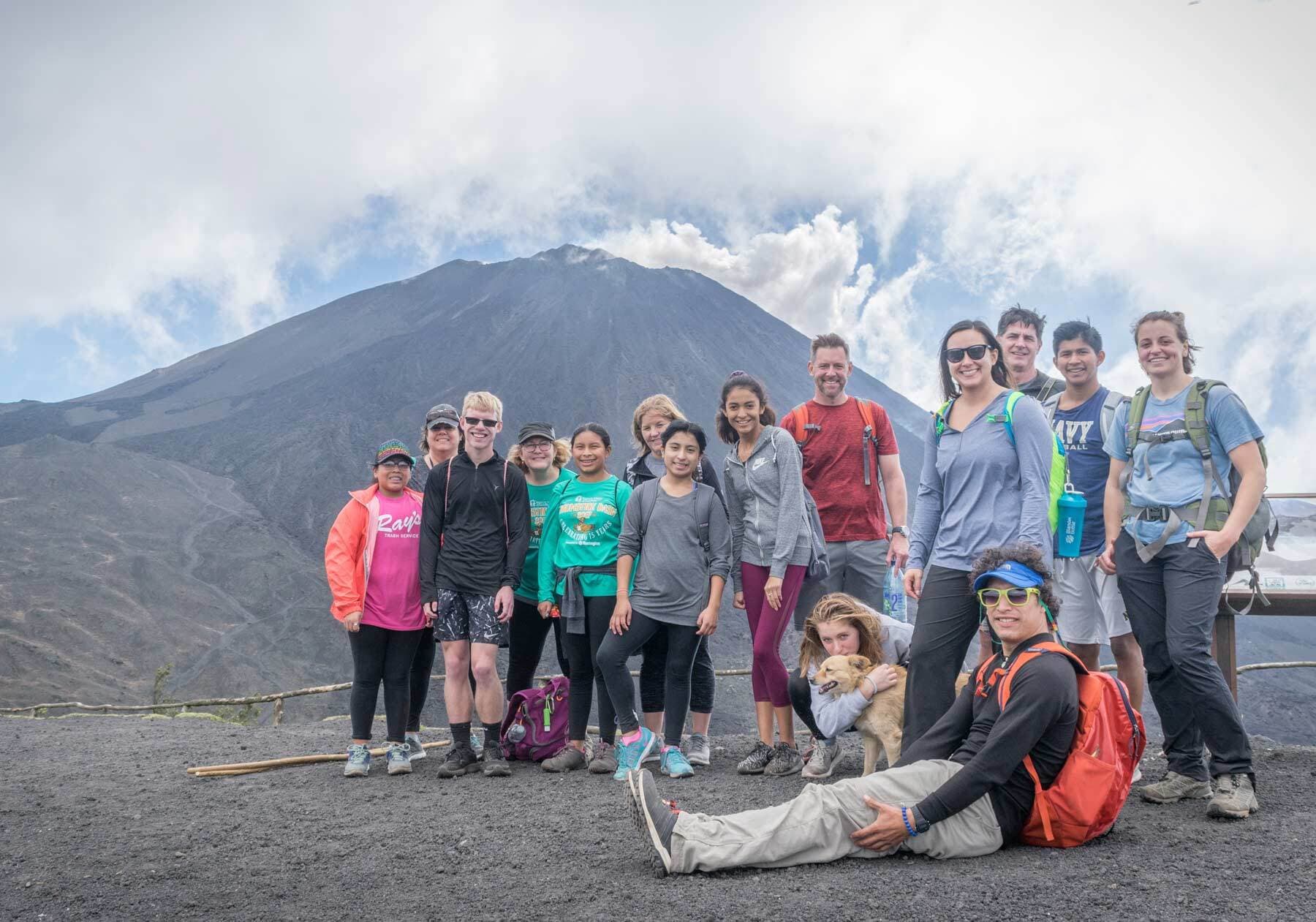 Book Tour Now
Overview
The Pacaya Volcano day hike is a gem to add to any Antigua itinerary. We offer the tour in the morning or in the afternoon. The afternoon tour will afford hikers a stunning sunset view over some of the most impressive volcanic landscapes in all of Central America.
Details
$80 - $165 per person, depending on group size
Round trip transportation from Old Town Outfitters office in Antigua
All park entrance fees
Freshly prepared picnic lunch/dinner served on the mountain
Full tour of Volcán Pacaya by a local, bilingual guide with certified 1st-Aid training
Hiking boots or trekking shoes (no sandals)
Daypack with rain cover
One warm layer and/or windbreaker
Rain jacket (May thru October)
Personal toiletries and/or medications
Camera, hat, sunglasses & sunscreen
Two liters of water + flashlight (for sunset-hike)
TIP for great service from your Old Town guide!
What to Expect
Our group meets at Old Town Outfitters Shop in Antigua at either 8:00 AM for a morning hike or 2:00 PM for a sunset hike. Drinking water, bathroom facilities and retail outdoor equipment are available at the shop.
Our drive to the trailhead is just over 1-hour in private transport from Antigua to the Pacaya Park Office. As our group moves up the myriad of trails on the mountain, Guatemala's impressive vistas open up before us. As we reach the base of the caldera, our guide will direct the group through the rugged dried lava fields.
No matter what conditions we encounter on the mountain, our group will have the opportunity to traverse unique volcanic-rock landscapes as we ascend towards the peak. Here the group will stop for a freshly prepared picnic to enjoy along with views of nearby volcanoes Agua, Fuego and Acatenango. There will be plenty of opportunities to explore geothermal hot spots on the cooled lava formations – which are always available to help roast marshmallows!
Our hike down brings across the remaining dried lava fields before we begin our descent through Pacaya's lush and lesser-known forests and farmland.
After our hike down to the trailhead, our group returns to Antigua by private transport to arrive in town at either 4 PM from the day hike or 8:30 PM from the sunset hike.
What Our Travelers Are Saying…
My 12-year-old daughter and I were looking for some adventure while my husband and 14-year-old son went on the mountain biking trip. Although it was a cloudy day, the entire trip was amazing. Our guide "Willie" and the local guide at Pacaya were knowledgeable, patient, and fun. We learned about the local plants, roasted a marshmallow on the top and enjoyed a picnic of make-your-own burrito, which allowed for vegetarian options. The volcanic rock, the cloudy mist made us feel like we were on another planet. My daughter had no problem hiking and if you like, the locals follow you with a horse to complete your hike that way. The journey to and from Pacaya was safe and allowed for interesting views of other volcanoes, villages, etc.
— Michelle M. - TripAdvisor
Book Your Adventure
Choose your dates below, or join and existing trip and save with tiered pricing!
We work with a tiered pricing system, which means that the individual price per person depends on the total number of paying customers (or PAX) in the respective group. This allows us to operate without fixed departure days and required minimums. Joining existing trips is usually the best option for solo travelers, as this way we can offer a lower trip price from the start. You can see all our trips on the calendar of confirmed departures. You can keep track of the calendar to see if and which tours we still get going for your preferred trip dates. If you prioritize not making a commitment ahead of time and prefer to book on short notice, this would be the way to go.

That being said, you can of course start a new group yourself for your preferred trip date in order to get the ball rolling and hopefully have other people join over the coming weeks. If you prioritize securing the date and ensuring guide availability, choose this option. We usually charge a deposit of the respective 2-person trip price to get started. If more people join the group, the trip price will come down accordingly. Any resulting price difference we will of course refund you. In case nobody else joins, you would however have to be prepared to pay the full corresponding 1-person price in order for your trip to still go forward.
Select a date to view pricing.
Selected Date:
-
# of People
(1)
Price per Person: $
0
Total Price: $
0