4-Day Cobán Underground Adventure Cave Tour
Explore immense caverns and underground lakes in the heart of Alta Verapaz
Float down the Lanquin River
Walk among ancient trees and cascading waterfalls in a cloud forest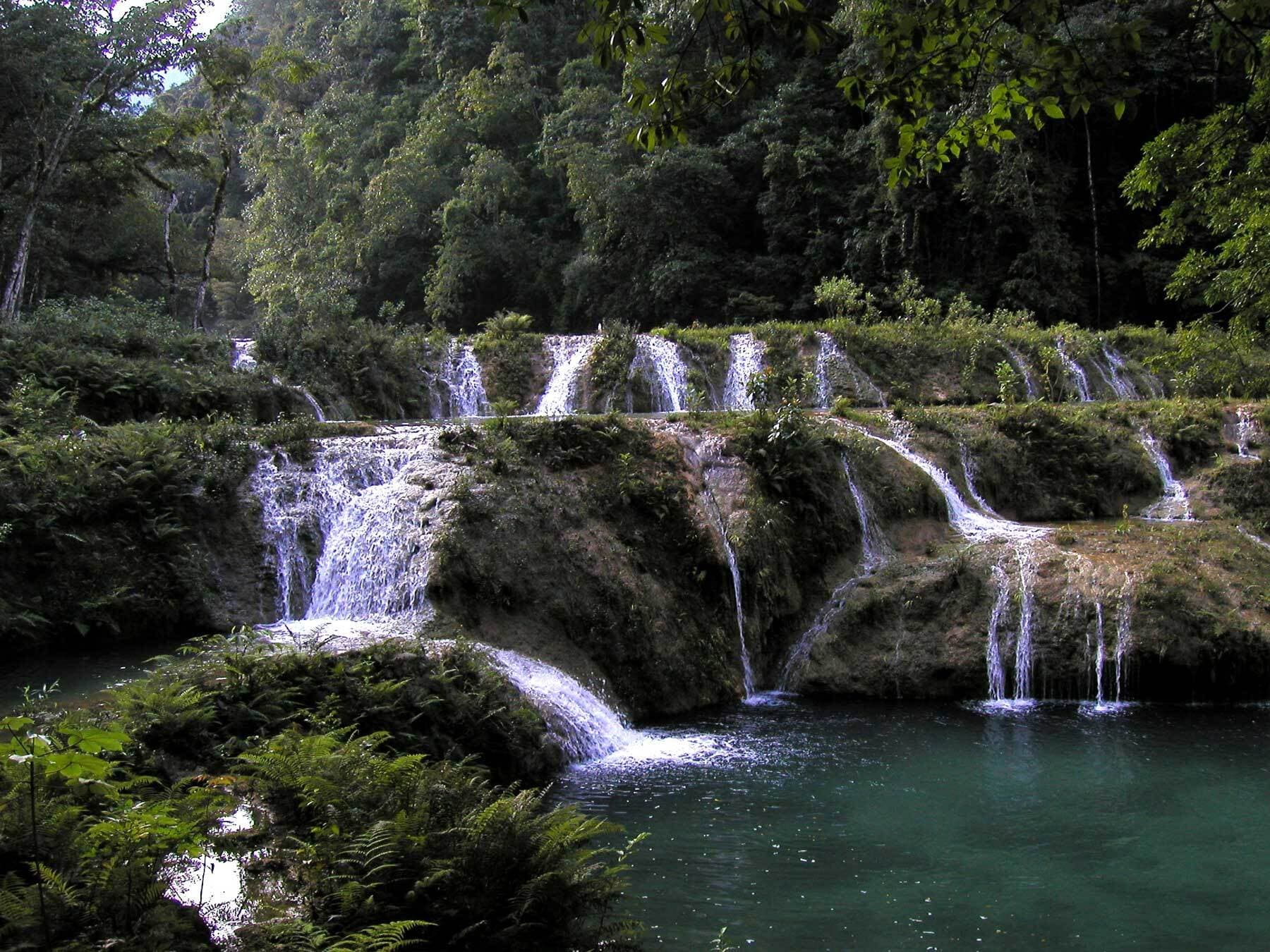 Overview
This is the best opportunity to get down and dirty in the depths of the underworld in the Alta Verapaz! This cave tour and more will explore the best of what the highlands of Cobán have to offer: beautiful rivers and magnificent caverns. We will don headlamps and a spirit of adventure in investigating three local grottoes. We will also enjoy the turquoise waters of Semuc Champey's limestone pools or perhaps take a float down the Lanquin River on inner tubes. This four-day excursion is not one to be missed by the true adventurer!
Details
$499 - $599 per person, depending on group size
Round trip *private* transportation from Old Town Outfitters office in Antigua
All meals from breakfast on Day 1 until lunch on Day 4
Transport to and from caves
All park entrance fees
All necessary climbing and caving gear
3 nights hotel accommodation in Lanquin
Full tour of Lanquin's cave systems and the Semuc Champey National Park by a local,
bilingual guide with certified 1st-Aid training
Hiking shoes AND water shoes/sandals
Daypack with rain cover
Clothing for hiking and caving
Clothing for overnights in hotel
Rain jacket (May thru October)
Personal toiletries and/or medications
Camera, hat, sunglasses & sunscreen
1L bottle for water
TIP for great service from your Old Town guide!
What to Expect
Day 1:
Transfer from Antigua to Cobán, breakfast en route. Leaving Antigua we head to the central highlands of Guatemala. Just a few kilometers short of Cobán we'll take a rest stop and hike into a secluded area where we'll find a 45 ft. waterfall cascading into a refreshing pool. During this walk among the cloud forest, we'll search out the elusive Quetzal, Guatemala's national icon and most revered bird. After our hike and roadside lunch, we'll continue our drive to Lanquin. Breakfast, lunch and hotel included.
Day 2:
We'll enjoy a refreshing swim before breakfast in our riverside hotel. After indulging in a hearty breakfast we'll put on our cave gear and head into Lanquin's famous cave system. Our 4-5 hour exploration will take us through immense caverns and past underground lakes in our efforts to discover the heart of the Alta Verapaz. Upon our birth to the outside world, we will find a tube waiting for us for a tube run down the Lanquin River to our riverside hotel. After a well-deserved shower, we'll head back to the caves to watch the exodus of thousands of bats swarm out of the cave in search of their evening meal. Breakfast, lunch and hotel included.
Day 3:
Time to pack up our gear and head over to the ridges to the isolated 8th wonder of the world, Semuc Champey. Here we will bask in the pools until your heart's content, enjoying the sun and turquoise waters. A picnic lunch at the pools tops off our decadence before we head back to our next hotel to collect our caving gear again. The cave of Can Ba is a water cave, so prepare for a wet and slippery trip into the underworld. Breakfast, lunch and hotel included.
Day 4:
An early morning breakfast precedes our early departure back to Cobán. Here we'll walk the grounds of the Las Victorias National Park and enjoy a bit of lunch. We may even try and sneak into an orchid farm and see why Cobán hosts the national orchid show each year! Then it's back on the road for the transfer to Antigua.