Lake Atitlán Slickrock MTB Ride
Ride through the small villages that dot the ridge lines above Lake Atitlán
Technical Atitlan cliffeside singletrack
Enjoy a picnic lunch with a lake view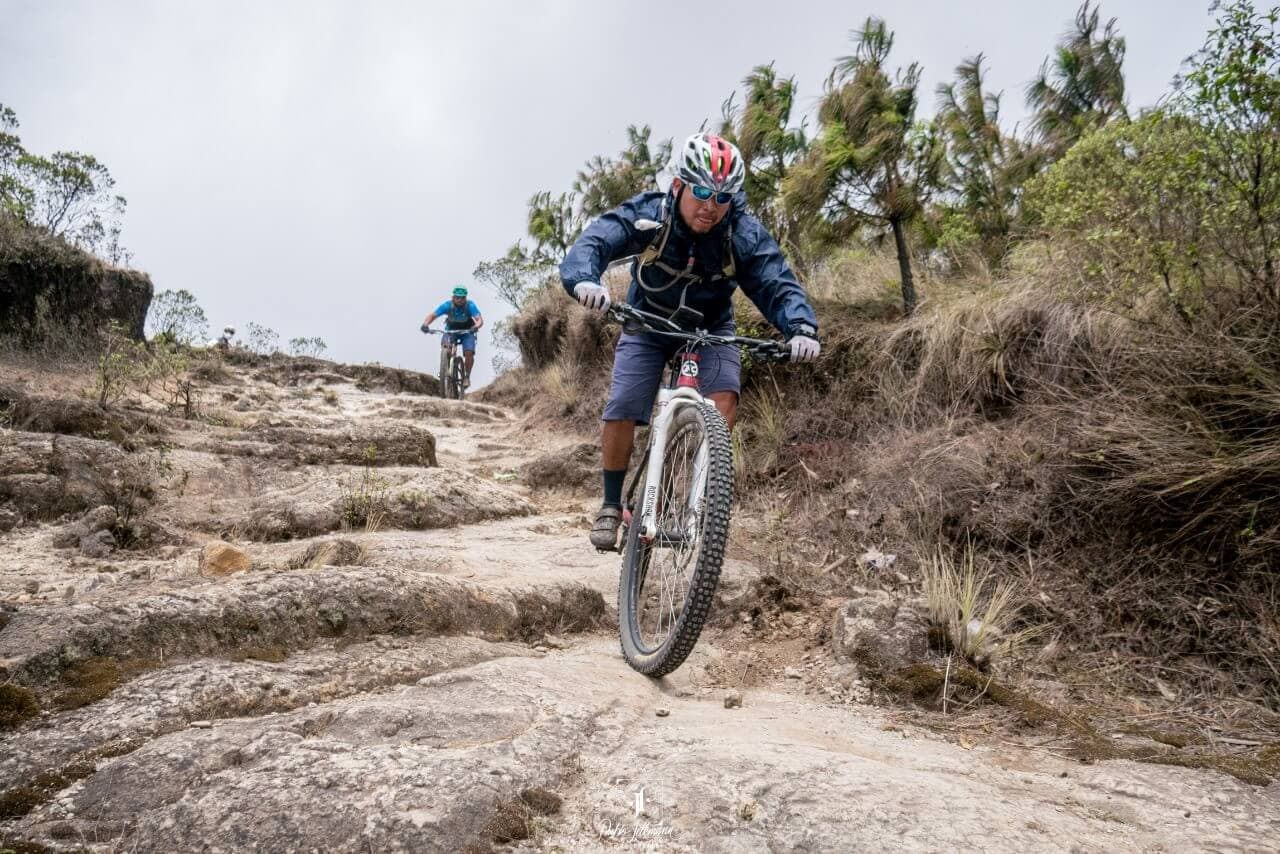 Book Tour Now
Overview
This is one of our favorite rides out at Lake Atitlan! It is a technical beast but well worth the effort. Starting high on the ridges above Atitlan this ride has some big moves, bigger views and lots of opportunities to hone your technical mountain bike skills. It can either be done as a shuttled ride from Antigua or Panajachel making it a great add on to a trip out to the lake.



Details
$129 - $279 per person, depending on group size
Round trip transportation from Old Town Outfitters office in Antigua
Picnic unch on the trail
Mountain bike, helmet, gloves and water bottle
Full bike tour, bilingual guide with certified 1st-Aid training
Closed toe shoes
Rain jacket (May thru October)
Personal Toiletries and/or medications
Camera, Sunglasses & Sunscreen
Tip for great service from your Old Town Guide!
Our routes are subject to change depending on local conditions/restrictions and our guides discretion based on each group's skills
What to Expect
We will shuttle out to an area known as Las Trampas. Upon arrival, we will unload and fit you to your mountain bikes. We will give instructions on how to ride, how to do it safely and you will have a chance to ask questions and apply sunscreen.
From here, we climb 5 kms on trail and the Atitlan slickrock to an area known as "El Corazon de las Nubes" a Mayan Ceremonial site. The ecology at this altitude in Guatemala is home to a unique mix of alpine grass, grazing sheep, and agave plants. We will follow rocky, technical singletrack through pine forests passing through small Mayan communities. After a short but steep climb up to our picnic lunch we will continue our descent to Lake Atitlán on a 1,000 meter downhill – the most technical of all the tour. Back in "Pana" as its locally known, we'll meet a our driver and either head on back to Antigua, that is unless we've convinced you to extend your ride!
Elevation Map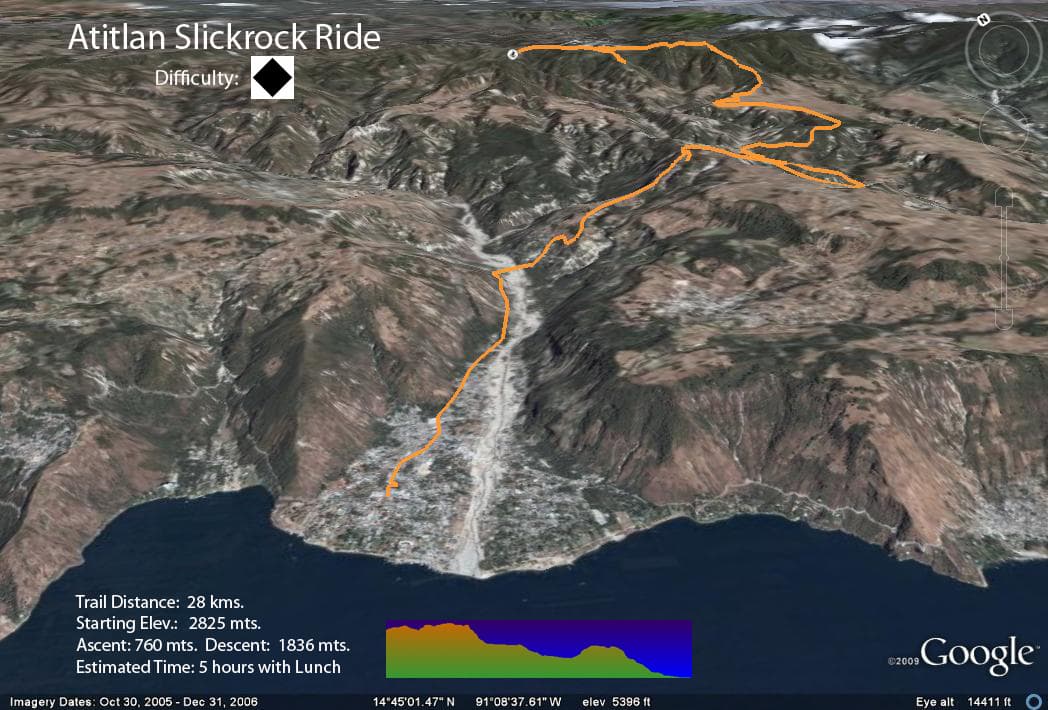 What Our Travelers Are Saying…
I learned that you need a guide when your in this country even if you have a gps and all the data that goes with your smart phone. Local knowledge is "invaluable"! I book with these guys every time I go to Antigua. They are a solid group from the owner Matt to guides Welber, Richie, Oseas. This year I did a custom 3 day adventure tour to Lago Atitlan that included an amazing descent to Santa Clarita then another amazing descent down Slickrock to Pana... Old Town Outfitters is an awesome company and I can't wait to get back to Guatemala and have them show me some more of this amazing country.
— Roger B from Healdsburg, California - Tripadvisor
Book Your Adventure
Choose your dates below, or join and existing trip and save with tiered pricing!
We work with a tiered pricing system, which means that the individual price per person depends on the total number of paying customers (or PAX) in the respective group. This allows us to operate without fixed departure days and required minimums. Joining existing trips is usually the best option for solo travelers, as this way we can offer a lower trip price from the start. You can see all our trips on the calendar of confirmed departures. You can keep track of the calendar to see if and which tours we still get going for your preferred trip dates. If you prioritize not making a commitment ahead of time and prefer to book on short notice, this would be the way to go.

That being said, you can of course start a new group yourself for your preferred trip date in order to get the ball rolling and hopefully have other people join over the coming weeks. If you prioritize securing the date and ensuring guide availability, choose this option. We usually charge a deposit of the respective 2-person trip price to get started. If more people join the group, the trip price will come down accordingly. Any resulting price difference we will of course refund you. In case nobody else joins, you would however have to be prepared to pay the full corresponding 1-person price in order for your trip to still go forward.
Select a date to view pricing.
Selected Date:
-
# of People
(1)
Price per Person: $
0
Total Price: $
0