Lake Atitlán 1-Day Country Roads Bike Tour
Ride through the small villages that dot the ridge lines above Lake Atitlán
Enjoy a fresh picnic lunch while you take in the spectacular views of the Lake and surrounding volcanoes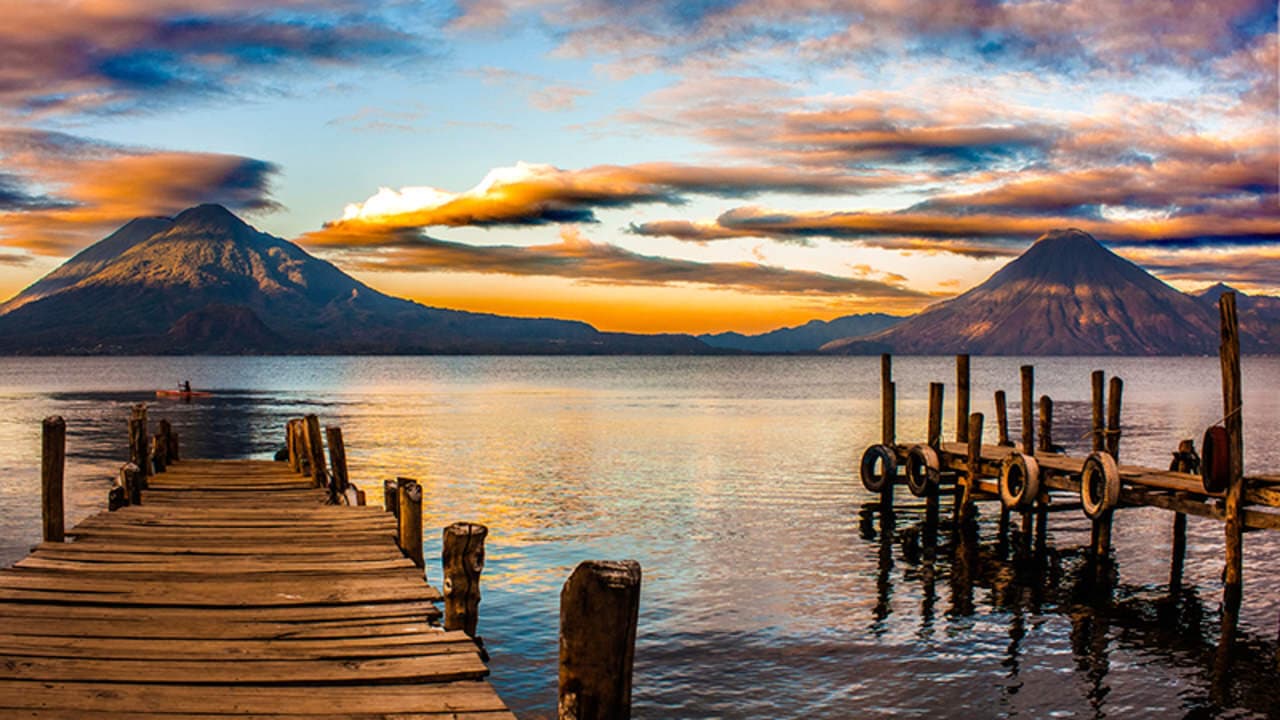 Book Tour Now
Overview
This day trip to ride near Lake Atitlán starts and ends in Antigua at the Old Town Outfitter Shop. Spend a full day on a beginner-level ride, exploring the beautiful views of Lake Atitlan, volcanoes, countryside, and villages that surround Guatemala's most-loved lake.
Details
$129 - $155 per person, depending on group size
Round trip *Private* transportation from Old Town Outfitters office in Antigua
Fresh Picnic Lunch overlooking Lake Atitlan
Mountain bike, helmet, and water bottle
Full bike tour of Lake Atitlán by a local, bilingual guide with certified 1st-Aid training
Comfortable closed toe shoes for riding
Daypack with rain cover
Rain jacket (May thru October)
Camera, Hat, Sunglasses & Sunscreen
TIP for great service from your Old Town Guide!
Our routes are subject to change depending on local conditions/restrictions and our guides discretion based on each group's skills
What to Expect
Meet at the Old Town Outfitters Shop at 8:00 AM where you can purchase any last minute riding gear and fill up your water bottles. After making sure everyone has everything they need, we'll load bags and bodies into our vehicle and set out. It is about a 2.5-hour drive to our starting point of the ride, high on the mountain above Panajachel. If needed, we'll stop on the road for a coffee/bathroom break at a nice road side restaurant near Tecpán (breakfast is not included).
Upon arrival, we will unload and fit you to your mountain bikes. Our guides will go over instructions on how to ride, how to do it safely, and you will have a chance to ask questions and apply sunscreen.
We start our backcountry cruiser ride with a steep windy piece of country road traversing the high ridge above Lake Atitlan. This mostly downhill ride takes you through several small villages and towns before rounding a final ridgeline and joining the road up from the Pacific coast bound for Panajachel. Passing through the village of Godinez we are rewarded with big close up views of Lake Atitlan's blue water below. A few flat kilometers brings us to a mirador (lookout point) where we will take a break for lunch.
Your guide and driver will serve a healthy and well-deserved fresh picnic lunch while you take in the spectacular views of Lake Atitlan.
After lunch, we will continue traversing the caldera edge some 2,000ft (600mts) above the lake until the road turns steep, fast, and fun towards Panajachel. It's still another 10kms down to the water's edge. Arriving in Panajachel, you will have time to explore the village in search of souvenirs while your guide loads the bikes. If you are headed out on the lake with us we will head to the dock to meet our boat captain. If heading back to Antigua we'll jump back in the shuttle and head to Antigua, arriving around sunset.
Book Your Adventure
Choose your dates below, or join and existing trip and save with tiered pricing!
We work with a tiered pricing system, which means that the individual price per person depends on the total number of paying customers (or PAX) in the respective group. This allows us to operate without fixed departure days and required minimums. Joining existing trips is usually the best option for solo travelers, as this way we can offer a lower trip price from the start. You can see all our trips on the calendar of confirmed departures. You can keep track of the calendar to see if and which tours we still get going for your preferred trip dates. If you prioritize not making a commitment ahead of time and prefer to book on short notice, this would be the way to go.

That being said, you can of course start a new group yourself for your preferred trip date in order to get the ball rolling and hopefully have other people join over the coming weeks. If you prioritize securing the date and ensuring guide availability, choose this option. We usually charge a deposit of the respective 2-person trip price to get started. If more people join the group, the trip price will come down accordingly. Any resulting price difference we will of course refund you. In case nobody else joins, you would however have to be prepared to pay the full corresponding 1-person price in order for your trip to still go forward.
Select a date to view pricing.
Selected Date:
-
# of People
(1)
Price per Person: $
0
Total Price: $
0