Cielo Grande Big Sky Ride MTB Ride
Old-growth forest trail playground
Cross-country junkie's type of ride: long, hard, and technical
Descend 2,323 feet (725 meters)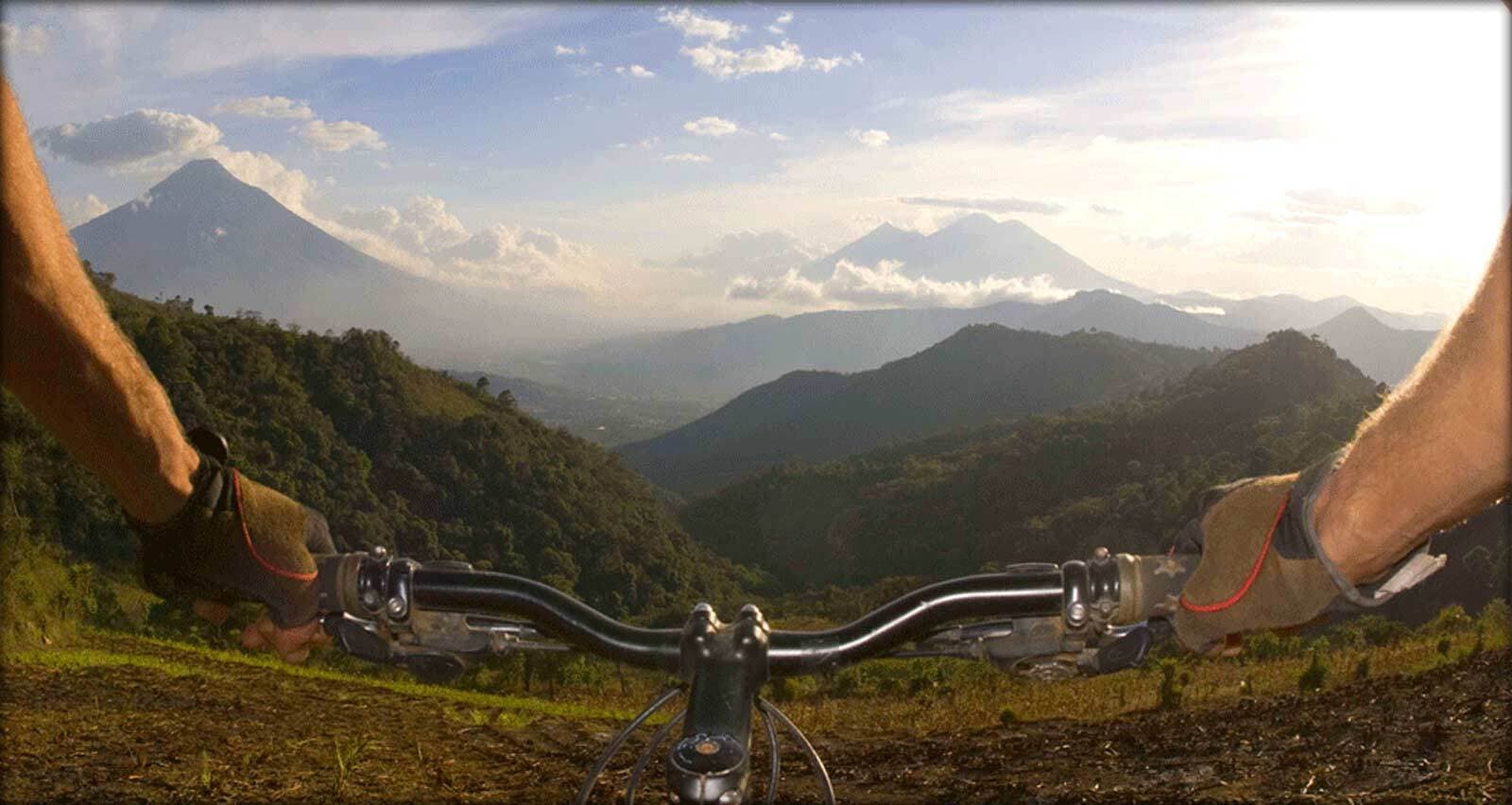 Book Tour Now
Overview
The name says it all: Big Sky Ridge. It's a big climb to the top of the mountains that surround the Antigua Valley up to where the views are rewarding enough. This is an old-growth forest trail playground, high on the ridges above Antigua. It's a true cross-country junkie's type of ride: long, hard, and technical. The endless singletrack downhill back to Antigua promises to land in your top favorite rides!
Details
This ride combines technical climbs with mouth-watering cross-country singletrack high above the valley floor. A cross-country rider's dream, this ride has a little bit of everything.
$52 - $80 per person, depending on group size
5,115 feet (1,598 meters)
7,438 feet (2,324 meters)
Kona Mountain Bike with Shimano Components
Helmet
Water bottle for you to keep
Our routes are subject to change depending on local conditions/restrictions and our guides discretion based on each group's skills
What to Expect
This ride starts with a big climb out of the valley on steep paved road to the top of the ridges over looking town. Once at the top the trail traverses through old growth forests, agricultural fields and flower farms before turning down hill and getting a little rowdy.

Elevation Map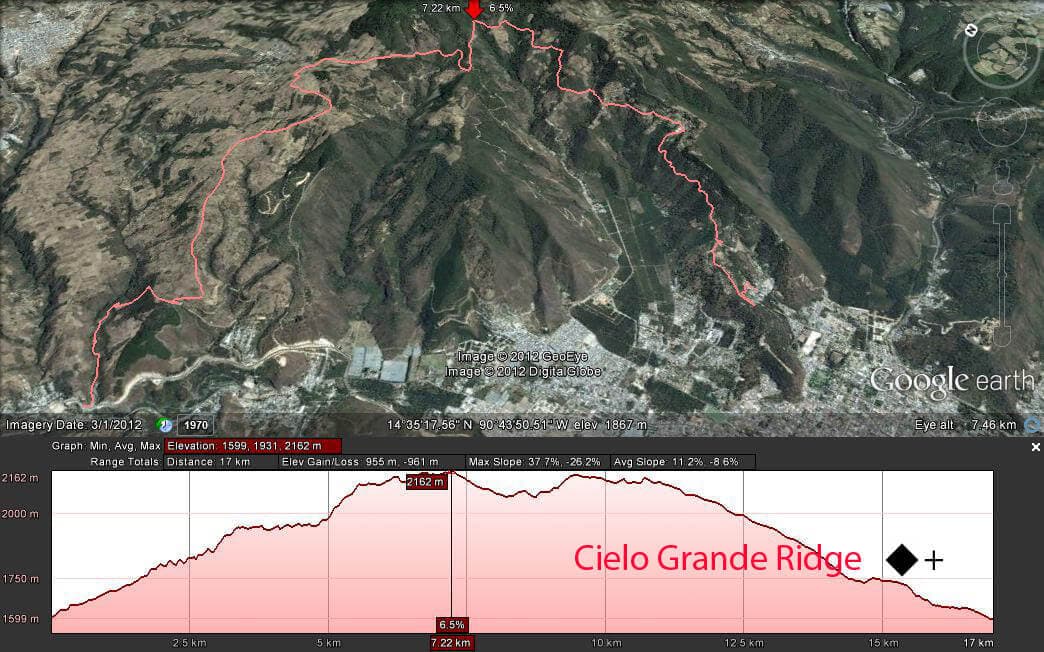 What Our Travelers Are Saying…
Excellent Mtn Biking
The owner, Matt and the staff at Old Town Outfitters were very professional and helpful during both the 1/2 day mountain bike rides I did with them. The bikes were in great shape along with the rest of the gear they provided. They even lent me a pair of clip-in shoes with pedals for easier riding. The guides were great on both days - the owner on the Volcano ride and Oseas on the Cielo Grande ride. It seemed like they were very busy with volcano hikes, especially Acatenango. Would use them for the hikes and biking for sure next time.
— TwoGoGlobal Winter park, CO. - Tripadvisor
Book Your Adventure
Choose your dates below, or join and existing trip and save with tiered pricing!
We work with a tiered pricing system, which means that the individual price per person depends on the total number of paying customers (or PAX) in the respective group. This allows us to operate without fixed departure days and required minimums. Joining existing trips is usually the best option for solo travelers, as this way we can offer a lower trip price from the start. You can see all our trips on the calendar of confirmed departures. You can keep track of the calendar to see if and which tours we still get going for your preferred trip dates. If you prioritize not making a commitment ahead of time and prefer to book on short notice, this would be the way to go.

That being said, you can of course start a new group yourself for your preferred trip date in order to get the ball rolling and hopefully have other people join over the coming weeks. If you prioritize securing the date and ensuring guide availability, choose this option. We usually charge a deposit of the respective 2-person trip price to get started. If more people join the group, the trip price will come down accordingly. Any resulting price difference we will of course refund you. In case nobody else joins, you would however have to be prepared to pay the full corresponding 1-person price in order for your trip to still go forward.
Select a date to view pricing.
Selected Date:
-
# of People
(1)
Price per Person: $
0
Total Price: $
0