Acatenango 4x4 Off Roading Adventure and Overnight Hike
Witness the fireworks show from nearby and very active Volcán Fuego
Enjoy panoramic mountain views from the summit
Knock off most of the uphill trek in favor of rugged off roading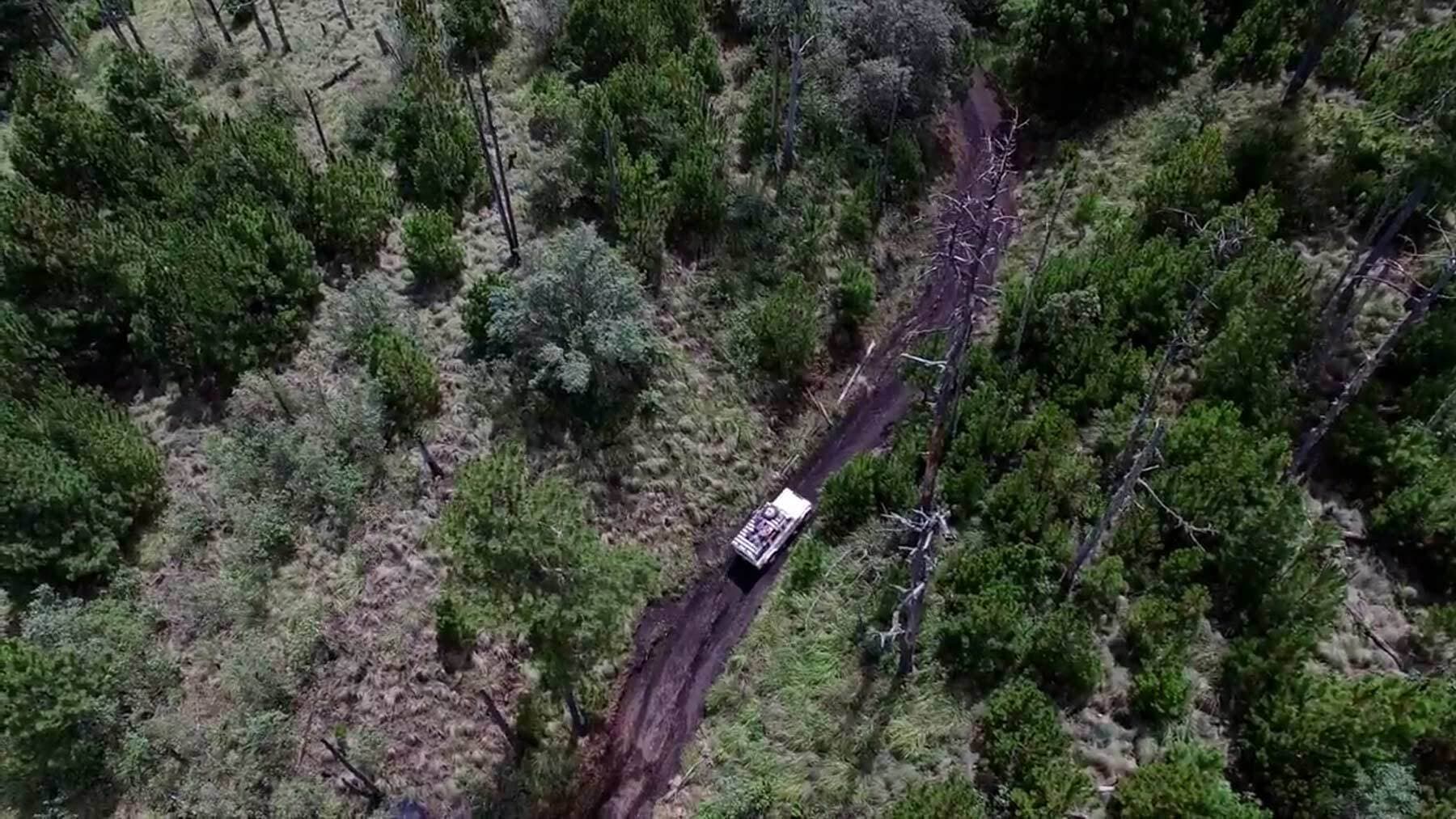 Overview
Our signature Acatenango overnight hike combined with a 4X4 off-road ride to the summit trailhead. See amazing 360 views and a live volcanic fireworks show without having to hike the whole way.
Details
$295 - $495 per person, depending on group size
Optional: $45 Roundtrip Porter Service Fee
*OTO does NOT earn a profit on this service. Porter Service charges go directly to local porter staff in the community of Soledad.
Round trip transportation from Old Town Outfitters office in Antigua
All park entrance fees + local guide from the community of La Soledad
Freshly prepared picnic lunch, dinner, and breakfast + juice/coffee/tea & snacks
Sleeping bags, sleeping pads and comfortable tents for camping at high-altitude
Full tour of Volcán Acatenango by a local, bilingual guide with certified 1st-Aid training
Hiking boots or trekking shoes (no sandals)
Backpack for your personal gear
One warm layer and/or windbreaker
Rain jacket (May thru October)
Cold-weather clothing for near-freezing night-time temperatures at camp
Personal toiletries and/or medications
Camera, hat, sunglasses & sunscreen
4 liters of water (minimum)
Flashlight
TIP for great service from your Old Town guide!
What to Expect
4X4 Off-Road Ride:
Our group leaves from the Old Town Outfitters Shop at 12:00PM, where you can fill up your water bottles and purchase any additional gear you might need. We will leave Antigua in our 4X4 car and drive through neighboring towns, getting a glimpse of the local life outside of Antigua. After about an hour's drive, transitioning from concrete to dirt, we will arrive at the entrance of a farm sitting at the base of Volcán Acatenango. From there we will enter the dirt farm roads, spending the next hour traversing the maze of farmland and forest as we head up some hills you will doubt we can climb.
While we will be offered some amazing views on our ride, the extra beauty of this alternate route is that we cut off about 3½ hours of the typical hike, leaving a far easier trip to the summit, and giving us plenty of extra time. We will leave our car at an elevation of 11,483 feet (3,500 meters).

Day 1: Hike To Camp
After we park our car and lace up our hiking shoes, we will turn south along Acatenango's ridge, taking a beautiful trail through temperate coniferous forest and tropical dry forest. This storm-beaten tree-line was caught in a forest fire a decade back, leaving behind many starch-white petrified trees and a unique-looking forest. Our trail is very moderate, with only a handful of uphill sections, as we make our way to camp. Our hike provides views of Volcán Agua towering above the Antigua valley, and as we approach camp we will get out first views of the spectacularly active Volcán Fuego.
Our campsite is perched just below the tree line, with sweeping views of the Antigua valley and Volcán Fuego. After setting up camp, hikers are free to rest, relax and enjoy their surroundings while our guide prepares a fresh camp dinner with hot drinks at 12,303 feet (3,750 meters). Weather permitting we will have a campfire and spend the night under the stars hoping for a high-altitude firework show from Fuego.
Day 2: Summiting Acatenango
In the morning, after an early camp breakfast, our group embarks on an hour-long ascent to the summit, across a sand and gravel scree-trail dotted with dwarf pine trees and high alpine mosses. The trail up is the steepest we will have seen and leads to the rocky summit exposed to the gusty and cold winds which constantly pass over Acatenango's peak.
At the summit, our group will rest and enjoy unparalleled 360-degree views of the entirety of the Guatemalan highlands – all the way to the border of Mexico. Here we will enjoy the views from the crater, rest, and take in all that we have seen. When we have finished, we will begin our hike back down to our car, a little over an hour-long, and we will switch back to some more 4X4 adventure as we head down the steep road. We will arrive back in Antigua around mid-day at the most with plenty of time for you to enjoy the delights of the old Spanish colonial capital (around 12:00PM).

What Our Travelers Are Saying…
Unforgettable 4x4 overnight tour Acatenango. Wow. This tour leaves you speechless. No words can describe the beauty of the views you will get from climbing Acatenango. Thanks to our great guide Diego we got the experience of a lifetime! He really helps you get to the summit, even when you think you can't move any further. He tells great stories, prepares tasty meals and really goes through great lengths to make your trip unforgettable.
— Yael W. - TripAdvisor